November 20, 2023 · 3 minutes read
4 Things You May Not Know About Advanced Dynamic Pricing for Woocommerce
Are you looking for a way to stay ahead of the competition in your e-commerce business? Advanced Dynamic Pricing for Woocommerce may be the answer. This powerful tool allows you to set dynamic pricing rules that automatically adjust prices for different customers, products, and even days of week. Here are four things you may not know about Advanced Dynamic Pricing for Woocommerce.
Note: this features availible only in pro version.
Category Page
You can use Advanced Dynamic Pricing for Woocommerce to customize your category page to make it look more attractive to buyers. For example, show the starting price of a product (without a discount) or change prices when updating the cart.
All you need to do is go to Settings >Category page and enable the required options.

Advertising
Retailers can use Advanced Dynamic Pricing for Woocommerce to offer discounts and promotions that are tailored to customer preferences. For example, you can create a rule and add a promotional message with a timer. It is also possible to specify where the advertisement will be visible (cart, product or category page).
These options are located in Settings>Advertising.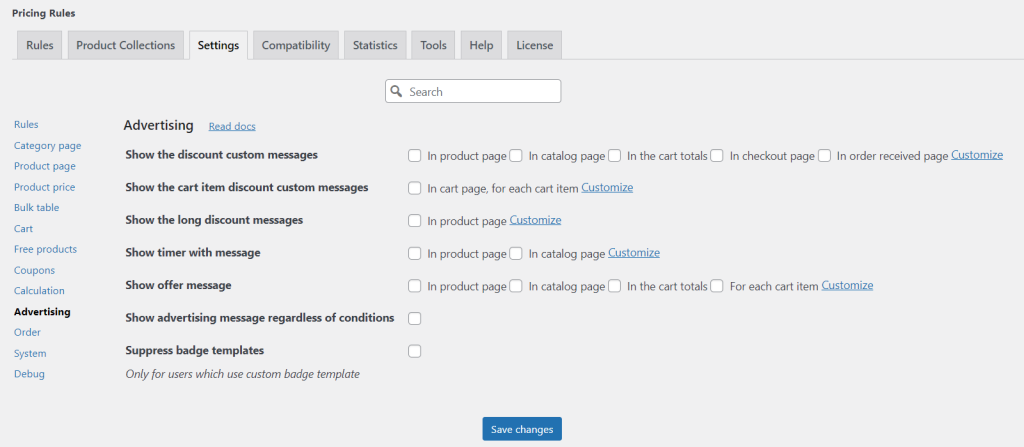 Calculation
The pro version of the plugin also offers various pricing settings. You can choose how to calculate the shipping cost – apply only the maximum discount (Maximum value), only the minimum discount (Minimum value) or the sum of discounts (Sum of all discounts), or how to calculate the application of a discount to a product. And also combine several discounts or several commissions.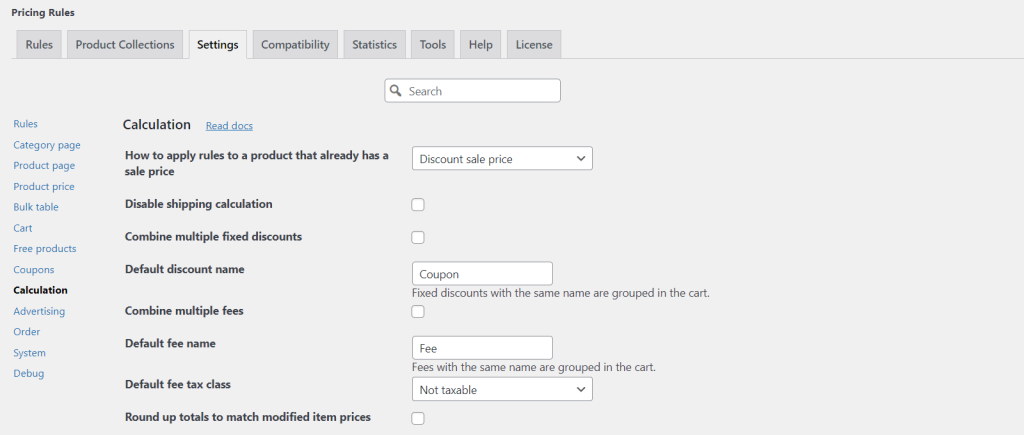 Product Collections
Product collections are not a list of products, as you might think. This is a system of conditions for categories. Thus, when you create a collection, you specify that the product must belong to all categories within it in order for it to be subject to the pricing rules. Let's imagine a situation – you want the discount to apply only to women's clothing. If you set such a condition in the usual way (in the product filter specify the categories For women and Clothing), then the rule will apply to all products for women and all clothing. However, by setting these categories in the product collection, you only have a discount on women's clothing.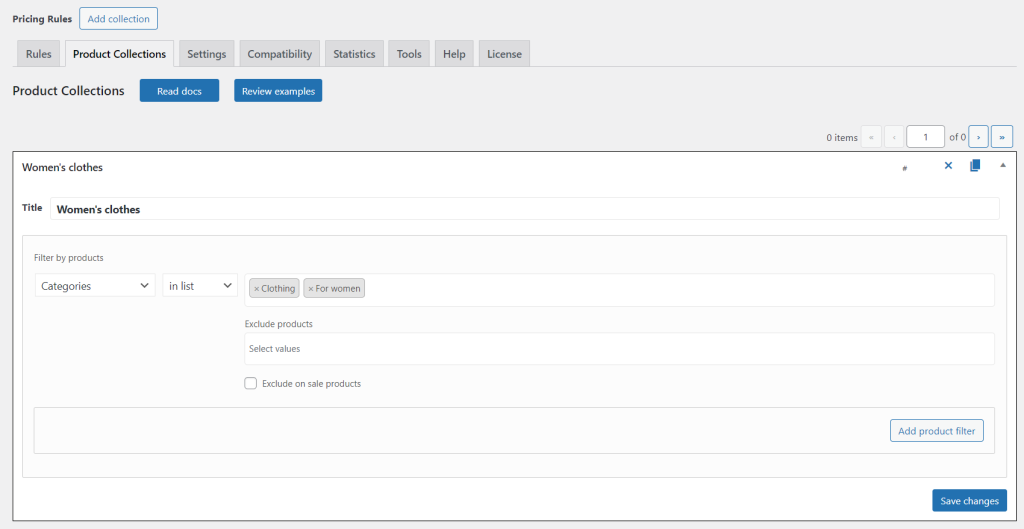 These are just a few of Advanced Dynamic Pricing for Woocommerce advantages available. By taking the time to understand this tool and how to use it, you can optimize your pricing strategies and maximize your profits. If you're a Woocommerce store owner, it's worth considering this plugin to get the most out of your store.