Try demo. Create new profile or status change job. Scheduled jobs won't run.
Check helpdesk topics or submit ticket to request new feature / report any bugs.
---
Version 3.1.1 released on December 4th
Version 3.0.3 released on September 6th
Export refunds/subscriptions (as separate profiles/jobs)
Allow to send separate files in one email
Added e-mail alerts for failed scheduled jobs (visit tab >Settings>Failed exports and turn it on)
---
Multiple profiles
Allows you to export selected  orders  via  "Bulk Actions" in >Woocommerce>Orders


Rules to export single order  after status change
Use them  if you have to export new/modified order immediately

Scheduled exports
See detailed features below

Flexible schedules
Send results to multiple destinations at once.
We  support : email,  ftp , sftp , http url ( web hook ),
folder on YOUR webserver ( not to local Mac or Windows! )
OR Zapier (upload to Google Drive/Dropbox/other storages/CRMs).
Custom destinations can be coded too ( for extra fee ).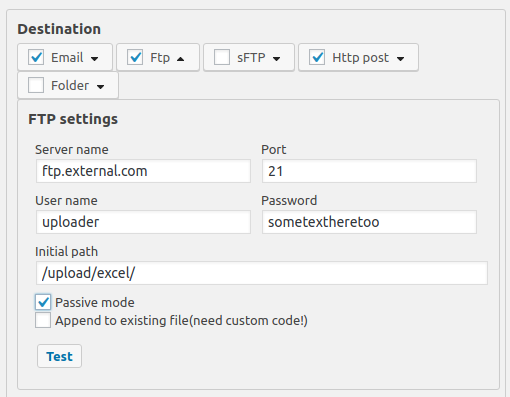 Support different date ranges  and  date types

---
30 days money back guarantee