Try demo    Log in with username: demo and password:demo
Use helpdesk to request new feature or report any bugs.
---
Version 3.2.2 released on Dec 4th
Compatible with Woocommerce 3.5
checkbox "allow duplicate products" (by default – off)
checkbox to show "role" field for new customer (by default – off)
checkbox "tax exempt" for customer
show button Duplicate Order after order creation (by default – off)
override link "Customer payment page" in order
show button "Edit" in orders list (in column "Actions", for on-hold/pending orders)
---
Version 3.2.0 was released on October 18th
The plugin requires at least Woocommerce 3.3.0 !
Added buttons that redirect you to cart or checkout (by default – OFF), useful if shipping/pricing plugins must modify prices
Added "New Product" settings
Show SKU and tax class while adding new product (by default – OFF)
The plugin doesn't freeze user interface if external plugins output errors
Translated to German
---
More comfortable work with customers
Customer search by shipping/billing fields
Define default country and state for new customers
Tweak fields in New Customer popup
Set default customer for new orders
More product filters
Filter products by category/tags
Repeat last search after adding product (for example, you add products with similar names)
Add items to top of the cart (no need to scroll if you add 10-20 products)
Hide products with no price defined
Enable/disable sale for "out of stock" products (allow backorders)
Set visibility, sku, tax class for products added on fly
Extended UI
Create new order based on existing order
Pause and resume the order
Edit created order
Set own shipping price (add method to shipping zone!)
Clear all items in cart with a push of a button
Save address details to the customer's profile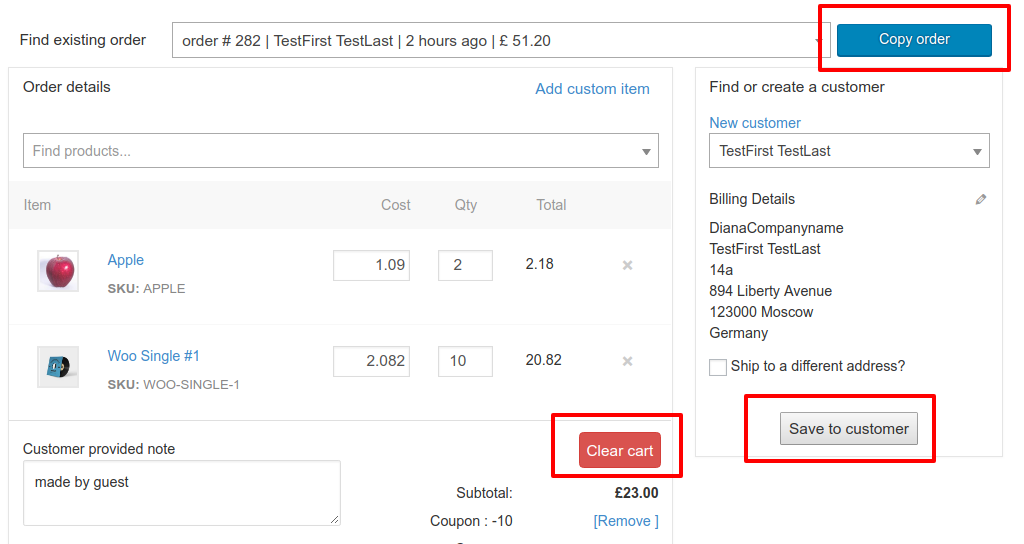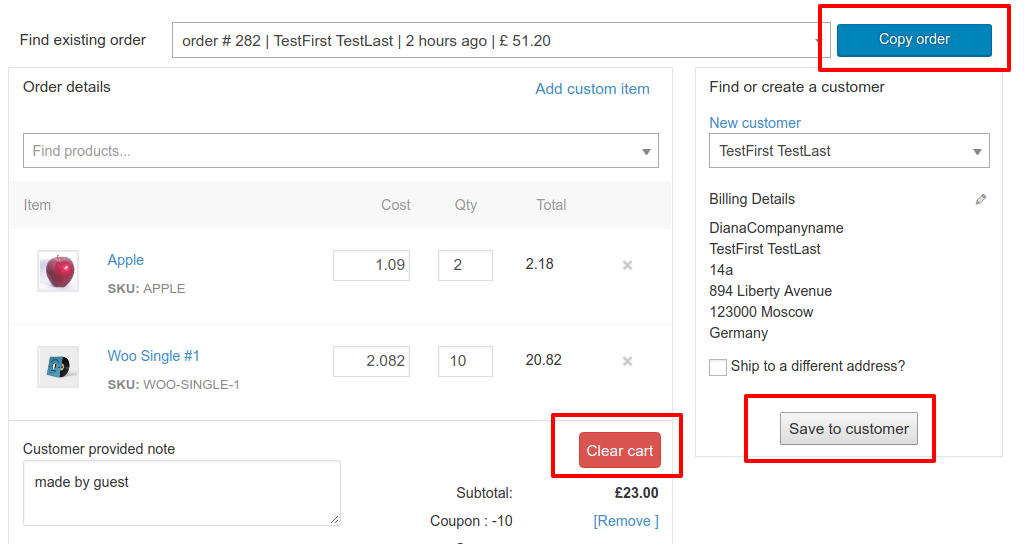 Ability to pay order as customer via checkout page

Fees can be applied to the cart
Define fee title and amount
Set tax class (not taxable by default)
Extra form fields
Define the fields at tab "Misc Settings"
Fill them while you add order
Entered information will be saved as custom fields
Gender|gender|radio|Male|Female
Preference|communication|checkbox|Phone|Email
Preference phone number|phone|text|8-800-
Preference email address|email|text|@gmai.com
Extra raincoat|rain|select|Yes|No

These lines will generate following form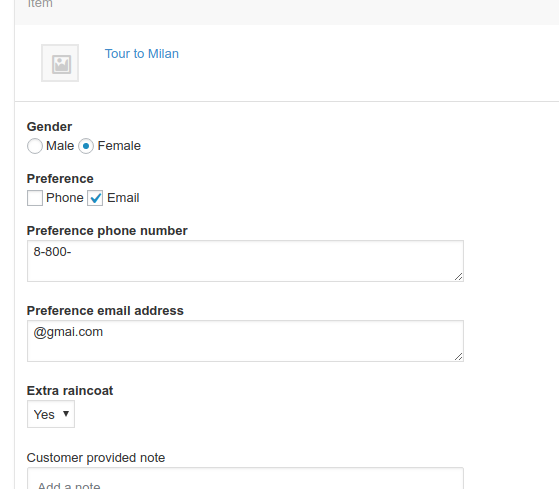 ---
Full refund for up to 30 days after the purchase.