View examples  OR Try demo  , log in with username: demo and password:demo
Use helpdesk to request new feature or report any bugs.
---
Version 1.5.1 released on November 26th
Update price when user increases quantity on product page( by default – OFF)
Update price for cross-sells in the cart (by default – OFF)
---
Extra Conditions
Customer : selected users,  is first order, last order amount,  total amount spent in specified time frame
Cart  :  total weight, items count, applied coupons
Checkout :  shipping method, shipping state, payment method
Exact time frame ( Jan 1, from 12:10  till 12:50)
Exclusive Rules
these rules applied before common rules from first tab
if exclusive  rule was applied to the product – nothing else can change the price of the product!
Statistics
by rules, by products, given gifts, shipping or cart fees
see which rule applied most
see which products discounted by rules too much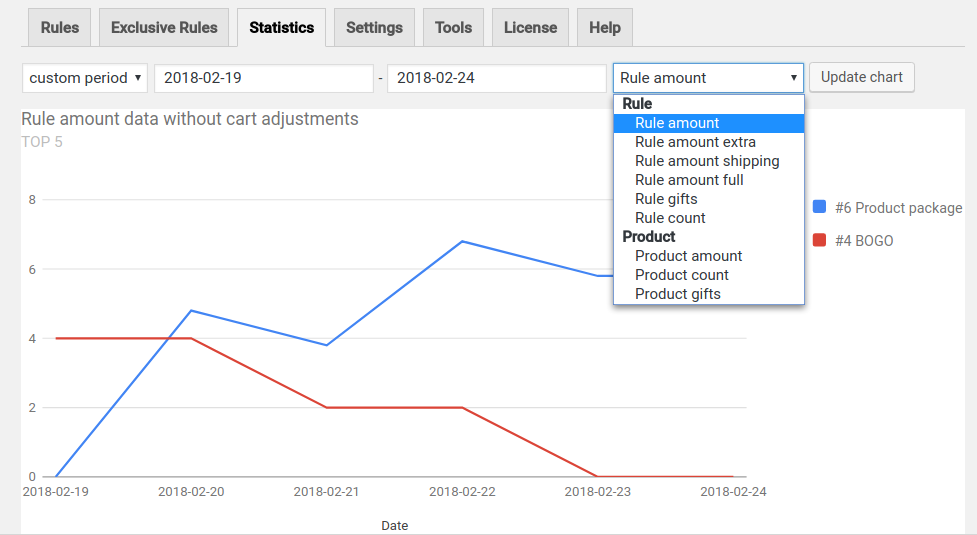 Tools
move/backup  all rules
copy separate rule to another shop
---
Full refund for up to 30 days after the purchase.